One thing that I have found mystifying in my time, is false lashes, and if my observations from friends and the internet are correct, I am not alone at ALL.  But some people swear by these little accessories, and as someone who is always trying to make my lashes longer and curlier and just overall BIGGER, I have always been curious.  Could there be a secret to applying these tiny treasures? I had to know!
So, last October I attended a False Lashes class at a Sephora store near my office.  I'd been trying to find a convenient session of this class, and this one happened to fall on a Friday, half an hour after my workday ended, when I had nothing going on. Clearly, I was meant to be there! I was ready. PUMPED even. I was going to uncover the secrets of these baffling little things!!
I never attended one of these before, but signing up is fairly easy. You get an email confirmation from their website, but no reminders of any sort were sent, so its on you to remember to get over there.
I arrived a few minutes early, and found I was the first. The employees running the class were an absolute delight. They clearly love what they do and were stoked to have an early arrival. One brought over a basket of lashes for me to choose from (to purchase, which is a totally reasonable expense for a class like this, and the only expense incidentally) and asked me questions about what I wanted out of them to help me make a good selection. I wound up with this nice pair from the Sephora Collection, in the style "Quill":
Then I chose a seat. The class area is well suited, each station has a chair, a lighted mirror, a hand mirror, a small cup for the appropriate tools for the session, and a recessed well in front of the mirror where the necessary products for the class had already been placed.
Once everyone had selected their lashes, the demo began. One attendee volunteered to have a lash put on her as a demo, and they walked us through the basic steps and tips, and once it was on, it was our turn to try and do them.
First step was to measure the lash against your eye, to see if you need to trim it; I determined I should take a small portion off, and one of the instructors handled the trimming for us (Maybe scissors are an insurance liability? or maybe they knew it would be nerve wracking for us noobs.)
Next, I curled my lashes and applied mascara (recommended for people with straight lashes such as myself), and applied some eyeliner just along the lash line, which serves to hide any glue and give you a clearer target for the lash.
We were each provided with a lash applicator tool, which is basically a specialized tweezer, but the instructors noted that some people prefer to just use their hands to apply the lash to the lid, and then use the applicator to finish up and make small adjustments; and this is what wound up working best for me.
I got in as close as i could to the provided mirrors (since my glasses had to be off, I needed to zoom in!)  and focused on the task, repeating the steps to myself and reviewing the recommended motions from the instructors in my head.  Even applying the glue, I found myself feeling very anxious and worried about it  – and I think this must be common, because those instructors were on it, checking on each of us constantly and telling us how great we were doing or offering advice to help us along.
So, lids & real lashes prepped, fake lashes trimmed, I applied glue to the first one and used the drying time to try and remind myself this is just for fun and to stop being nervous.  Once the lash glue changed color, I went in.
And? the first time? I totally borked it. It was a full on miss. So, I laughed it off and tried again, and then? It looked like it might be ok? So i grabbed the applicator to go in and fix the edges more precisely, and sat back a little to check my work. And one of the instructors looks over right then and goes "WOW! you nailed it girl! You're a natural!!"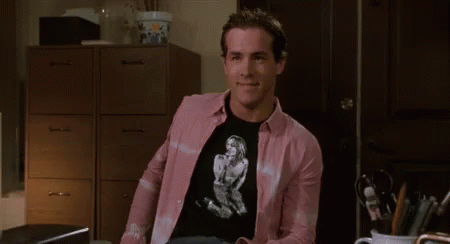 So naturally I try to figure out who she's actually talking to.  But no, looking directly at me! I thanked her and set about the second lash, and honestly I had that same false start, which had me a little worried, but I kept on going. Once I got them on and fixed the edges? The instructors were back  – "You GOT this girl!?!!" "You really never wear lashes? You did awesome!" So I sat back and had a look at the results:
And a close up, just for fun:
Just for comparison's sake – here's a picture with me in roughly the same makeup, but without false lashes:
Then I realized everyone else in the class was still struggling, some even still on their first lash- I was the first one done.  Honestly, this was a mind-blowing moment for me.  And that moment helped me realized I HAD found the secret to using false lashes!
Despite the amount of my friends who think I'm a genius with makeup (some of whom have actually HIRED me to do their makeup. I am baffled but DELIGHTED), I tend to think of myself as, at best, an enthusiastic novice.  But in attending this class, I had the realization that, hey, I may not be a professional Makeup  artist or know everything there is to know about makeup, but I definitely know a lot, and I should be confident in my skills and knowledge. (So if my posts start to sound a little more confident? You'll know why.)
So by the end, I realized that the secret to figuring out fake lashes is? Not giving up. They take a little time to figure out, even with help.  Forgive the somewhat cliched answer but its the truth.  Sorry to disappoint anyone looking for the ultimate secret trick, but sometimes there IS no trick except rolling your sleeves up and doing the work.
Overall, I have to say, the Sephora class was excellent.  The instructors were really encouraging and supportive, and genuinely want you to succeed. If I see another topic that interests me I would definitely attend another!
Do fake lashes terrify you? Is there another beauty item you have never figured out but  want to? Something else you've conquered?? I want to know about it! Tell me in the comments!